Pick Your Own Schedule * Dates are approximate, please call to confirm* Weather and yearly crop conditions effect times. Location of fields change year to year on most non orchard crops. Additional instructions are posted at the farm stand at 812 Sound Avenue, Calverton NY 11933. U-Pick fields generally open from 9am to 4:30pm, except when otherwise noted due to limited quantities or weather conditions. Christmas Trees close at 4pm (see page) Please call (631)-929-4327 to confirm daily schedule. **Sorry, no pets allowed in U-Pick fields or store for health and safety reasons** All U-Pick fields are "Pick at You Own Risk." (Farm operations contain certain inherent risks. They are open fields that can have natural obstacles such as weeds, animal holes, stumps,mud, branches, vines, insects/bees, irrigation pipes/hoses/hydrants/trellis etc... Watch your step and use caution in all fields. Be careful around roads and supervise children at all times! Be mindful of inherent risks of farm operations and use caution, Thanks.) Be aware that weather can change quickly and unexpectedly as well with pop up showers/storms. Fields can become slick or muddy. Proper footwear is recommended.
**U-Pick Fields are cash only, ATM in farm stand**
Strawberries : Late May/early June through late June …. Now finished for 2019

Raspberries: Late June through early September... now finished for 2019

Blueberries : Late June - mid August. ... now finished for 2019

Blackberries : Late July - Late August. ... now finished for 2019

Peaches : Mid July - Mid September. .... In farm stand

Tomatoes : Late August - Late October. … In Season, call for days

Peppers : Late August - Late October. … In season, call for days

Eggplant : Late August - Late October. … In season, call for days

Apples : Late Aug/September - October … In Season, call (open weekends/ holidays and some weekdays) call for any day.

Pumpkins/Gourds : Late September - Late October …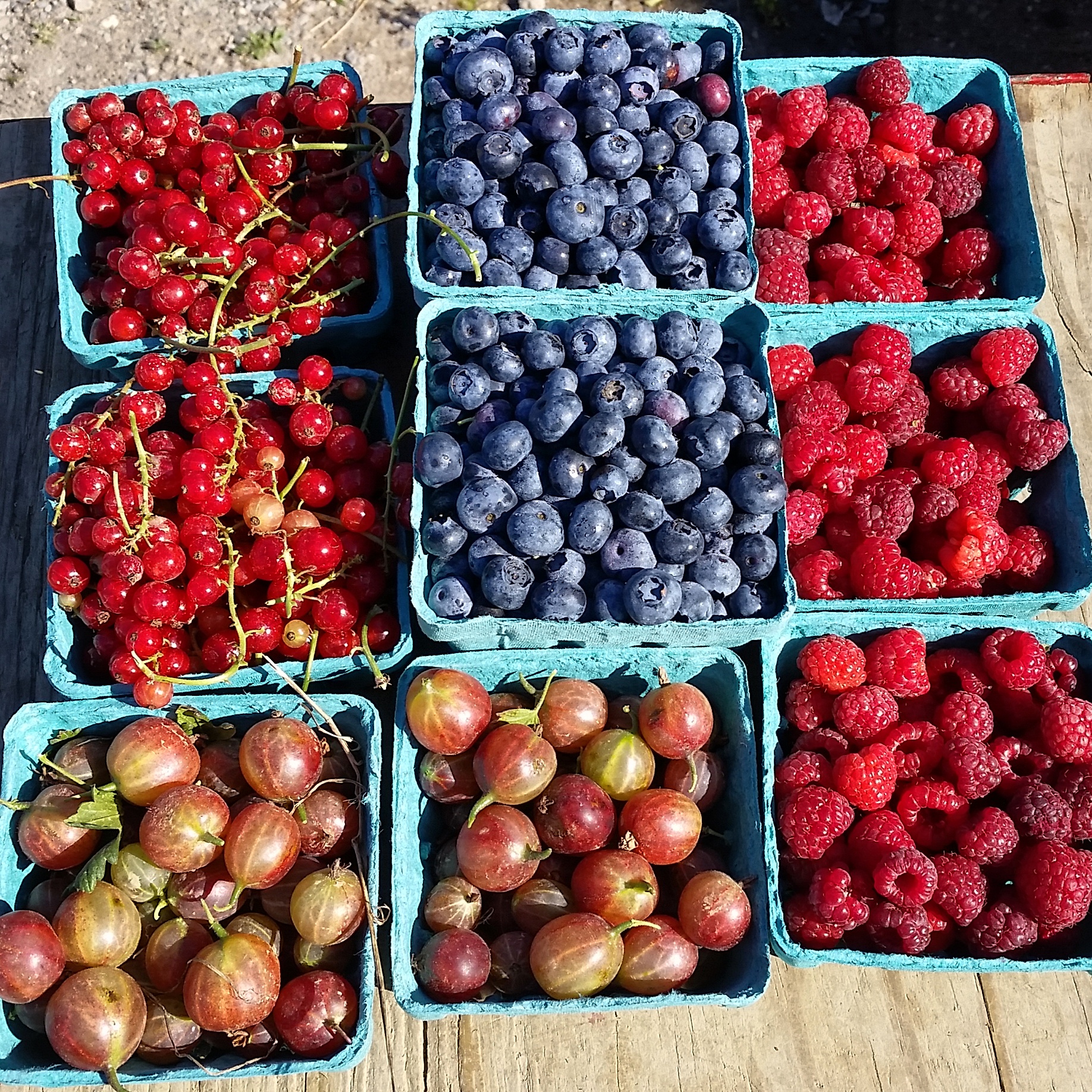 http://longisland.news12.com/clip/13774475/east-end-full-show-for-september-30 (Link to news 12 East End segment on our Apple Picking, thanks to Doug Geed and News 12 Long Island.
Here at Lewin Farms, we have a long tradition of offering a wide variety of crops we grow here for picking yourself. You can't possibly get any more fresh or local than that! Each crop has it's own season which can vary a bit year to year with weather and growing conditions. Picking your own locally grown fresh fruits and vegetables is a great way to not only get the greatest tasting freshest produce at a low price but also to not lose touch with where your food comes from. Picking your own food is a great outing or weekly routine for any family trying to live a healthy lifestyle while supporting local business and preserving open space. It can also be very educational for children. We invite you to come see for yourself...